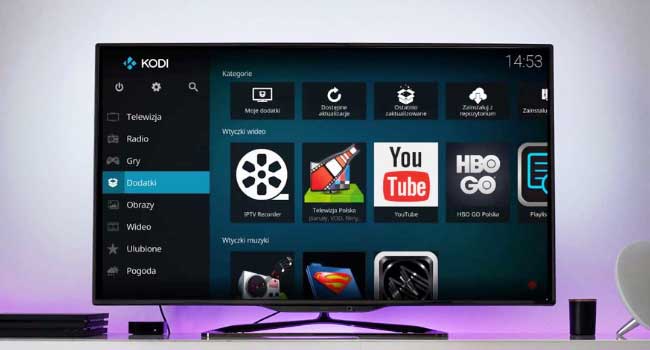 April 18, 2022
Don't go scratching your head wondering what IPTV service means. While the article shows light on how to record IPTV on android, windows, macOS, fire stick, etc., let me explain what the term stands for.
Remember those days when a storm could damage our dish antennas, and there was nothing but the snowy or static screen? Well, those days are well behind us, thanks to the IPTV streaming services.
It includes multitudes of channels relating to entertainment, news, sports, music, and more! It's as if you have upgraded to the 21st-century world instead of living in the oldies.
Now, let's get back to how to record IPTV streams like a boss.
Record IPTV on Android Devices
Although the online activity on an android device or TV is often considered simple, the IPTV recording is somewhat confusing. Some of us still fresh out of old TV sets might have to read it twice before grasping the thread line.
Using Tivimate
Suppose you have an android TV box (e.g., an Nvidia Shield) with a decent amount of internal storage. Next, you want to obtain the on-demand content on-screen probably to catch up with your favorite programs.
This is when the Tivimate player enters, making the streaming experience completely enjoyable. It is one of the most installed and popular apps to collaborate with IPTV service.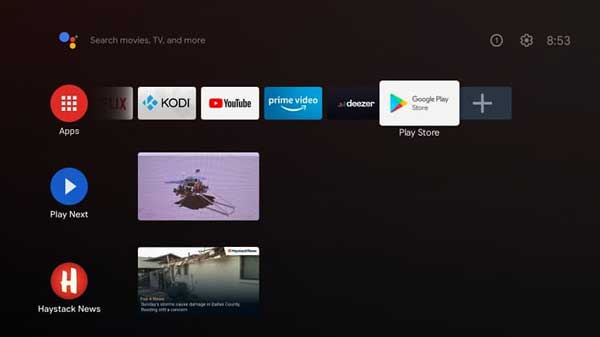 Let me take you straight to what-to-do steps now:
Step 1: Install X-Plore
Think of it like a pre-app that lets the rest of the services be compatible. How? The IPTV providers are all great, but the Android device you own lacks creating folders just like that.
So you do it manually:
Head to Play Store or a similar platform that allows apps to download from your TV screen. You'll find it in Home. (That remote is your weapon for the whole mission.)
Aim for the search box to type in X-plore File Manager.
Install the app once the thumbnail with its icon appears.
A prompt will show up asking your permission. Choose Allow.
The android directory will be visible now.
Opt for the Android folder; press OK on it with the remote. A list will come up.
Select the New Folder icon; press OK again; create a folder (use any name you like – let me call mine TIVIMATE).
Choose Next
Select Allow once more to confirm the folder created in the device storage.
Step 2: Install Tivimate
Nothing goes smoothly unless you obtain the right app to record IPTV. Tivimate is a free application with a user-friendly interface. Now we get to the main task – here's how it's done:
Head back to the Play Store or a similar platform available.
This time search for Tivimate in the search bar.
Download and install it.
Wait for some time (maybe have quick snacks in the meantime).
Step 3: Tivimate to IPTV Recording Configuration
Tivimate is probably downloaded by now, so Launch it.
Go to the Menu (it is on the left).
Use the Left Arrow in the remote to select Settings.
Choose Other, then Recording.
Here, you can adjust the Start/Stop Recording values.
Also, remember the folder you created in Step 1? Select that folder via Recordings Folder.
Now stream any favorite movies/tv series from a selected channel.
Use Up Arrow on the remote to open the playback options.
Do you see the Record sign to the right? Select it and Record.
If you want to record upcoming news or a particular video to watch when you are not around, follow this path:
Head back to the Channel List; move to the desired program (it's schedule information) in a specific channel.
Press OK over the program, which should be under the air time.
A menu will open; select Record.
Record IPTV on Fire Stick
The Fire TV stick is another of the best streaming devices used by users globally. Maybe it's the simplistic feature or the ability to access more than a single IPTV channel.
Anyhow, Fire TV stick offers a great streaming service. However, there is the matter of limited internal storage provided to the streaming device.
If you are team Fire TV, but the high-end grade video quality is forcing you to minimize record IPTV watch-later shows, this is how you can approach the issue:
Using Tivimate
The method is just as it is with the android version, so there is nothing new to explain. But you have to ready the system to support low storage by maximizing it.
This is how you do it:
Step 1: Prep a Flash Drive
If you are a neat freak with a sense of high organizing skills, make some folders in the USB flash drive first. You will need a PC for that.
But first, you might need to format the drive if necessary. In that case, do it with FAT32.
Create a name for the flash driver, too, so that you can recognize it on the TV home screen easily. I'll use ANDROID EXTERNAL for mine.
Now connect an OTG cable to the Fire Stick; the other end is to connect the flash drive.
Step 2: Enjoy IPTV Service While Recording
Here, the process is just as same as the ones mentioned for android devices. So follow it through step 1 to Step 3. Stop only when you reach the Recording menu from Step 3.
Then, follow the procedure below because you have to select the drive instead of the internal storage this time:
From Recording, choose Recordings Folder > Select Folder > ANDROID EXTERNAL
If you have created any folders in the drive, select that and hit OK.
A permission prompt will appear; choose Allow.
The Folder Path now will show the recorded file destination as ANDROID EXTERNAL.
Press the OK button on the remote, and you're all set!
If you want to stream movies plus record simultaneously, you must ask the IPTV providers to allow two instead of one connection.
Record IPTV on Windows & macOS
A computer with an operating system (Windows or IOS devices) also requires some attention before you sit back and enjoy the IPTV services via the internet. However, to watch in such a device will need a particular software installation.
By now, we are all more or less familiar with the VLC Media Player – a personal favorite! You can download and install it for free to watch saved video files. A simple Google search with its name will show plenty of sites to obtain it from.
How to Record IPTV in Both OS?
The following steps are to take into account after installing the player successfully to the PC, aka the shortcut to having a TV at home:
You have to select the M3U file.
The alternate method includes going to the player's main menu.
Select Network System; it opens the IPTV streams.
Pick your choice, opt for playback from the main menu; click Record.
VLC Media Player is like a silent lamb – you could almost believe it's not recording. But, fear not, for the player does the job diligently and saves the tv program files to the Video folder from Windows Explorer.
Why Record IPTV?
So, why go through all these to record IPTV streaming or scheduled tv-series/movies, matches, news, etc.?
You can watch the programs later at your pace, with no one to kill your buzz. Plus, rewatching the favorite show has been in generations, and it's still going on in full motion!
Moreover, watching foreign shows means complex understanding at first. You can always record and watch later with the benefits of pausing and grasping the situation.
Of course, how can I overlook the feature of editing and personalization? Just make sure it's legal.
Lastly, you can record an unforgettable clip – from a movie scene or a live match.
The Bottom Line
So, here are the straightforward ways of how to record IPTV on android, windows, macOS, fire stick, etc., to save from all the time-backed hassles.
Try to acquire speedy internet for the overall system to go about smoothly. Additionally, the video quality of IPTV streaming signifies greater storage requirements.
You might want to include a flash drive to record larger files. That's all, folks, and good luck!
Search
Recent Posts
Categories