August 23, 2022
Since many users don't need to record TV shows because of all on-demand information is in the cloud. Some may be curious about how to record IPTV. On-demand networks are hard to come by. Especially when it comes to sports, news, special events, and everyday entertainment.
One of the biggest issues with IPTV streaming services is their updating collection of TV series and movies. There's no assurance that you'll see the entire episode. They might delete it from their repertoire and replace it with something newer at any time. IPTV recording will come in helpful in this situation.
We'll teach you how to record IPTV while watching your favorite TV show channel in this tutorial.
The major problem with IPTV is that it's been difficult to record it. Since you have to watch live TV on a device with an app that wasn't designed to record what you're viewing. However, there are now some options.
IPTV (Internet Protocol Television) is the delivery of television content using IP (internet protocol) technology over a packet-switched network such as a LAN or the Internet. IPTV is a system of delivering television content to end users using the internet protocol suite over a packet-switched network and is normally provided by a combination of a digital television standard, video servers and content delivery servers.
IPTV delivers a superior viewing experience at lower costs and provides all the most up-to-date media sources for our customers. IPTV is bringing the current and future convergence of television, radio, audio and multimedia into one fantastic combination! Make your choice today and switch to GIO IPTV to enjoy the most robust content for your business or home entertainment!
Why settle for anything less than the best? Gio IPTV is the only provider with anti-freeze technology and impeccable customer service. It makes sense to choose them whether you're looking for an IPTV provider that prioritizes stability or one that offers the best options in entertainment.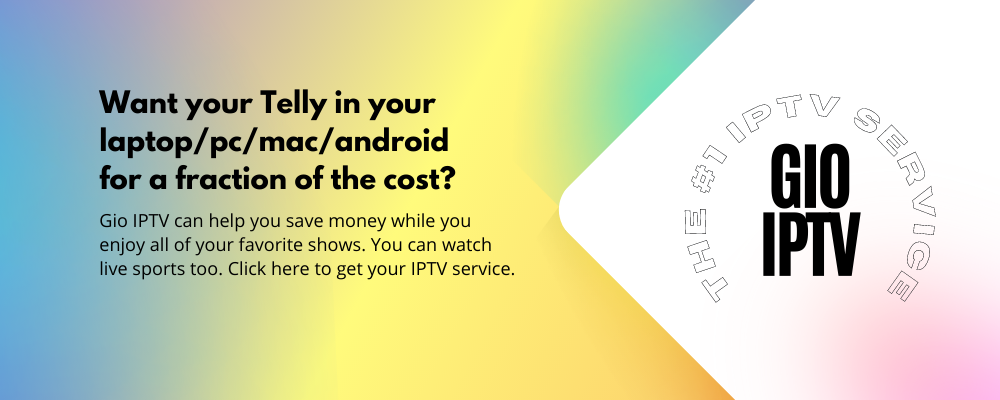 How to record IPTV on Android TV Box
The majority of TVs now include Smart technology. This means they have an inbuilt operating system. You may enable a recording mode on your TV using a record button on the remote control. And also use a USB connector on the back panel.
The good news is that Smart TV does not require an IPTV set-top box. All that is required is that you have a current membership. The bad news is that some IPTV providers supply copyrighted content. This you'll discover after failing to capture a certain show.
Follow these instructions if you want to learn how to record IPTV on your Smart TV. Samsung is one of the most well-known Smart TV manufacturers. The menu for other brands may differ, but the recording principle remains the same.
You may use channels or a TV guide to record the streaming. Although sophisticated TVs include integrated storage space. Like, PVR, and a pair of TV tuners for simultaneous recording and viewing. It is feasible to record straight to a FAT32 flash drive or external hard drive.
STEP 1: Connect a memory storage device to the USB port on the TV. You will see a splash screen or a check if the device is compatible and formatted appropriately.
STEP 2: Select Broadcasting > Schedule Manager > Schedule > Schedule Recording from the MENU.
STEP 3: Fill in the blanks for elements like Source, Channel, Repeat, Start Time, and End Time. Click OK to finish the modification. Even if you switch off the television, the show will be recorded.
STEP 4: You may use the built-in App Store to install third-party software. Such as a screen recorder, to record your TV screen. If you have an Android-powered Smart TV, you can accomplish it quickly.
How to Use Firestick to Record IPTV content
The primary problem with recording with your Fire TV Stick is that it only has 8GB of storage capacity. And also has a built-in function that detects and prevents you. The procedure will be similar to that of Android smartphones. The 8GB internal storage capacity may be insufficient for recording and storing information.
The most important thing is that your gadget is capable of storing large video files to function. If you want to view an IPTV channel while recording, make sure you have an IPTV service with "two connections" from your IPTV provider. Because one connection will be used to record the channel and the other will be utilized to view it.
Follow these steps if you have a 2018 Fire TV Stick or newer:
STEP 1: Search for the programming you wish to record using the on-screen TV guide or on-screen keypad. Press the MENU button on the remote control while streaming material. In the lower right corner of the TV screen, a selection of alternatives will emerge.
STEP 2: Select "Record" from the list of options to save material to the Fire TV Stick's internal storage. Because the FireStick buffers continuously. The whole program will be preserved, even if you just viewed half of it before selecting to record it. It is possible to rewind a show to the beginning. Even if it is being recorded without damaging the recording.
STEP 3: As an alternative, you may use third-party software. Such as, multimedia or video player that has video recording capabilities. You won't have any problems installing or using applications because Fire TV is Android-based.
How to record IPTV on Windows and MACOS
For Windows and MACOS you will need the help of a software called VLC media player. This media player has advantages beyond what people know. VLC is a lightweight media player with a plethora of features. Many of these features aren't even recognized by long-term VLC users.
Step 1: To begin, go here to download the VLC Media Player.
Step 2: After downloading the file, double-click it to begin the installation process.
Step 3: Keep clicking the "Next" icon until the installation is finished.
Step 4: Open the VLC media player on your computer.
Step 5: After you've opened it, go to the top of the window and click on "tools," then "preferences." The Interface Setting window will display. Select the icon "All" from the bottom left corner of the page.
Step 6: Next, select "Video Codecs" from the drop-down menu. Following that, select "FFmpeg" from the drop-down menu.
Step 7: On the right, you'll see a box labeled Hardware Decoding. You'll see a box next to it that reads Automatic; set that to disabled.
Step 8: Next, go back to the left and select Input/Codecs. After clicking it, look down on the right side of the window until you locate "MTU of the network interface." Change the number to 1500.
Step 9: After that, simply scroll down the same page until you see "network caching." It should be increased from 1000 to 3000.
Step 10: From the bottom right corner, just save the page.
Step 11: After saving, go to the VLC main window's media icon and select Quit.
Step 12: Reopen the program after exiting it. After clicking on media, a second time, select Network Stream from the drop-down menu.
Step 13: Finally, type in the IPTV URL supplied by your IPTV provider.
Step 14: Once the channel has loaded, choose any channel you wish to watch.
Now here's how you record iptv content via VLC:
Open or launch VLC and clcik on the "view tab" on the menu.
Then select "Advance controls" and you should see an extra bar top of the bottom video control panel.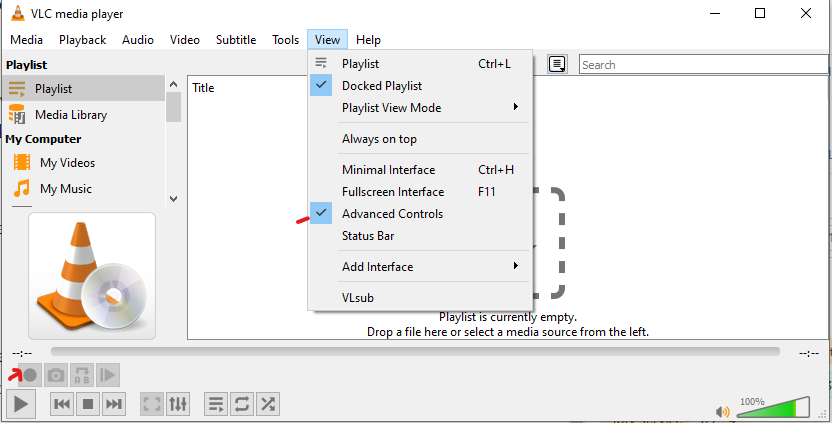 There should be a round "record" button.
Click it whenever you want to record and then click it again to stop.
To see the recorded content, go to media and hover over "Open Recent Media" to view the recorded iptv content.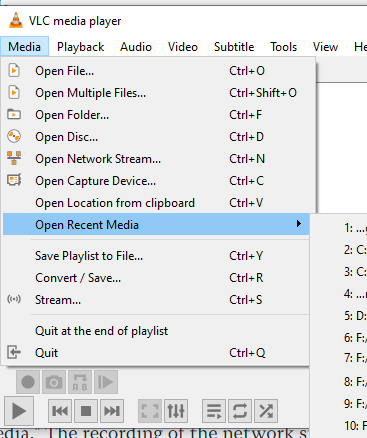 For streaming IPTV on your device, VLC is the best player. And now you know how to record IPTV using it. On the market, there are hundreds of IPTV providers, each with their unique set of services and price. When selecting a supplier, make sure that all of the characteristics are adequate.
Conclusion
I'm sure you've seen how simple it is to set up IPTV and record IPTV on multiple platforms. There is no need to install any complex software or players. In reality, its really easy to set it up. We hope you can take advantage of all features to watch high–definition recordings from using IPTV. You are free to use this service. It's one of the safest ways to watch videos on your phone or tablet with no worrying of missing it.
Search
Recent Posts
Categories