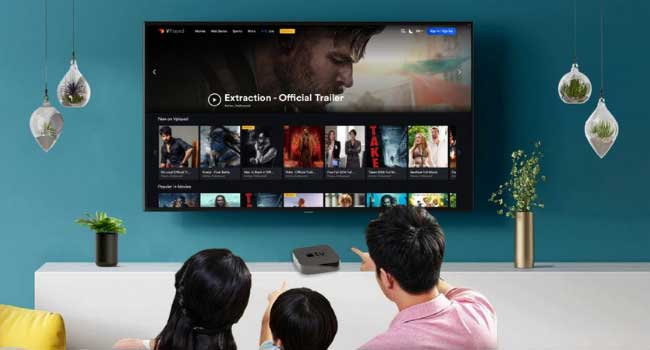 April 18, 2022
IPTV services have taken over the market like a storm. The popularity of legal IPTV providers has gone to the point that a cable subscription now seems outdated — no wonder why cable and satellite companies are now exiting the market. In fact, your local IPTV provider might have been a cable TV provider before.
Nonetheless, popular IPTV services, such as YouTube TV, Sling TV, Apple TV, Fubo TV, and others, can seem a bit costly. But did you know that watching free local channels is pretty easy? Yes, If you know how to get local channels on IPTV, you can enjoy free live TV.
Thinking that the process to watch local TV channels without a pay-TV or paid IPTV service will be pretty tricky? Allow us to demonstrate how easy it is!
How to Stream Free Local Channels on IPTV App
You do not have to go through too many hassles to watch local channels. No, you do not have to deal with TV antennas. We are talking about the process that involves no TV antennas and without cable.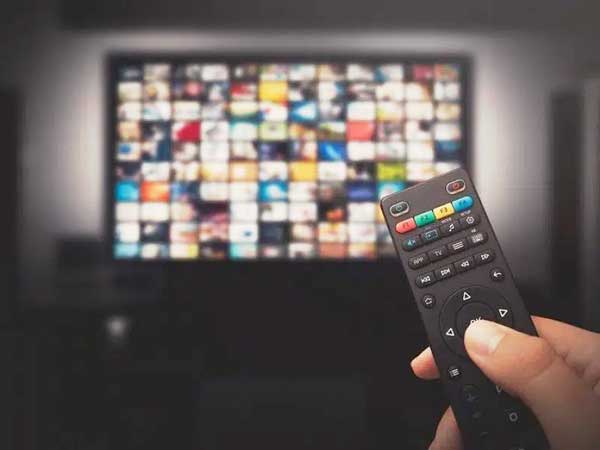 In fact, streaming local channels is as easy as going into the Google Play store and installing an app. See it for yourself by going through these steps:
Step 1: Check the Device Requirements
First and foremost, you need to ensure that you have the right device. If you are still rocking the traditional TVs, which probably require a TV antenna, you will need to opt for Android TV boxes. And you will have loads of options when it comes to getting an Android TV box. Amazon Fire TV devices are selling like hotcakes now.
You will always find deals on Fire TV all the time. Apple TV can be a solid option as well, but you will need to jailbreak it and go through additional steps. For that reason, we would recommend Android devices such as Fire TV. Setting devices such as Fire TV is pretty easy as well.
Nonetheless, if you have a Smart TV, you will not need any other devices to watch live TV. Smart TV will usually come with Android OS, which will make it easier to connect with an IPTV service easily. You will only need the Android TV boxes if your device has a TV antenna connection or can not run without cable services.
Step 2: Connect to the Internet
To enjoy what internet protocol television has to bring to the table, you need to have internet access. For TV boxes, wireless internet can be a must. So, contact your internet service provider and get yourself a router if you do not have any. Routers can handle pretty much unlimited internet-connected devices without cable.
However, do not connect tons of devices on your router, or else the internet-connected device you want to work on will not get enough bandwidth. Nonetheless, ensure that your TV or TV has a connection to the internet before you move to the next step.
Step 3: Try Free Streaming Apps
Now that your device is ready to stream live TV local channels without cable, you can install the free streaming apps. For example, you can stream local channels with VUit.
It has more than 200 local news channels. The local stations are all about local and international news. So, you can opt-out of the Amazon News App if you want to.
Other than that, there is LocalBTV. This app for streaming local channels offers free local channels from 40 markets across the whole USA. Another great option for local news is the Local Now.
This free streaming application for local channels has weather and some movie channels as well. It even has a couple of on-demand movies.
That said, those are not the only option for watching TV for free. You can even try Very Local. It is pretty new to the local programming channels. It has most of the weather, news, and sports channels. And you can get all the channels without cable subscription charges or other changes.
If you want something like Amazon News App, you can opt for Haystack TV. This free streaming service has CNN, BBC, MSNBC, sports, and other channels not available in some free streaming apps.
NewsOn can also be a good pick in this regard. It will offer you the ability to stream local channels. And they have a lot of local channels that you would find in satellite dish services. That too without cable subscriptions rate or any rate. You can even watch ABC on some of these popular streaming apps.
Popular Live TV Services That Will Let You Stream Local Channels
We have already mentioned a couple of free live TV apps that will let you stream local channels for free. But other than those, there are other TV services that come in both free and paid versions. Here is a brief description of each:
VidGo
Streaming services will not have more than 30 channels. Well, that is what separates the local programming service VidGo apart. It comes with 95 live local channels. That includes local Fox News, BBC, and others.
However, if you want to stream local channels with this streaming service, you will need to pay a subscription fee. After that, you can drop local channels on any of your streaming devices. But the good news is that this local programming app does come with special offers from time to time.
FuboTV
Another IPTV service that picked up a lot of popularity over time is FuboTV. This live TV app will let you stream local channels without any hassles. And you will not even need a participating TV provider account to enjoy the channels on a streaming device.
Philo
Want to stream local channels that are mostly about entertainment and news? Philo might be the right pick for you! The user interface is pretty great for this app too. You will not have to do too much thinking just to stream local channels with this streaming app.
Sling
Sling TV is for you if you want to ditch the expensive TV services but do not want to lose the local channels it has to provide. Sling TV offers loads of local channels, which will allow you to get yourself immersed in different shows, movies, and, most importantly, news.
YouTube TV
We believe that YouTube TV does not require any introduction. It is a well-known legal IPTV to stream local channels. And the UI is very smooth. Streaming local channels on this service will feel like butter on your streaming device.
Hulu Live TV
Last but not least, we have the Hulu Live TV. It features loads of local channels, which include news, sports, and entertainment. You will even get a couple of on-demand content with the service. However, you should note that the service has subscription-based pricing.
Why Should You Use VPN to Watch IPTV?
A lot of the users that stream IPTV through their device uses VPN. The obvious reason for this would be to stream anonymously. Sites identifying IP address and using it for their advantage becomes pretty much impossible after that. But that is not the only reason when they rely on VPN.
VPN enables them to remove the streaming bandwidth cap that some of the pesky ISP providers put on the internet connection. By removing this cap, you can enjoy the local channels without facing any lags or quality issues.
Can I Stream Local Channels on Any Device?
If you have got an internet connection and a capable device to stream local channels, you should be capable of enjoying the local channels on it. However, there is a caveat. Some of the paid services will have a device limitation. They might not let you stream local channels on multiple devices at the same time.
However, when it comes to the free services, you can stream local channels on multiple devices simultaneously as long as you have the bandwidth for doing so. And as we stated above, we would recommend using a VPN on all of the devices you wish to stream local channels.
The VPN will allow you to get the same level of local channel-watching experience from all of the devices. And you will not have to worry about pesky ads either. Yes, some of the VPN services have additional ad blockers. Those will properly block the pop-up ads that different free IPTV services put on their app.
Stream Local Channels Frequently Asked Questions
1. Is IPTV illegal?
IPTV itself is not illegal. The question of legitimacy will primarily focus on the provider. Some of the IPTV providers will steal content and will not comply with copyright laws. That makes them illegal.
2. Are the free IPTV streaming services legal?
Most of the free IPTV streaming apps are legal. They do comply with the copyright laws and will not infringe or bypass any of the content laws. If you wonder how these free services make money, they will rely on ads.
You might get embedded ads on the channels you are watching. And the money that they make from these ads will either go to the premium content providers or for maintenance.
3. Are USTV247 and USTVGO the same streaming service?
Both the USTV247 and USTVGO are among the popular free local channel streaming apps. They have a range of channels, including news, sports, and other entertainment channels.
The thing about both of them is that they look like clones. However, they are not the same IPTV service. That said, if you compare both, you will find that the USTV247 has a couple of more channels.
4. Which devices can I use to watch IPTV for free?
IPTV will work on any device that can stream internet content. That includes Android TV devices such as Roku, Fire TV, Amazon Firestick, and many more. In fact, you can even stream IPTV from your PC if you want to. There are applications available for both Windows and Linux-based systems.
Final Words
We have tried to simplify the entire process of streaming local channels with this guide regarding how to get local channels on IPTV. And as you can see, you have tons of options.
You really do not have to stick with the paid services if you do not want to. But do note that the paid services do have some bells and whistles that free services do not offer.
Search
Recent Posts
Categories