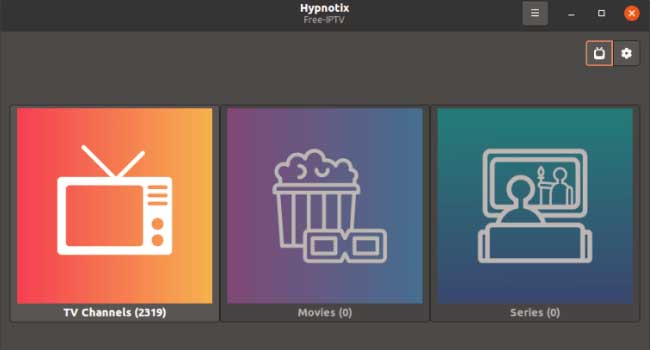 April 18, 2022
Due to how reliable and well-performing IPTV has become through the years, it is a go-to option for anyone that wants to watch movies, live TV streams, and live channels. But what if we told you that you would not need to rely on your chunky old TV just to watch IPTV?
Yes, you can enjoy watching IPTV on a Ubuntu OS device or Linux system. However, if you want to start watching IPTV without facing any hiccups or issues, you should rely on nothing but the best IPTV player for Linux and Ubuntu. But the problem is that a vast number of IPTV players will claim to be better than others.
In reality, they are nothing but mediocre media players with choppy UI and a limited number of IPTV player features. Nonetheless, if you go through this guide, you will not end up wasting your time with one of those IPTV players.
5 Best IPTV Player for Linux and Ubuntu Reviews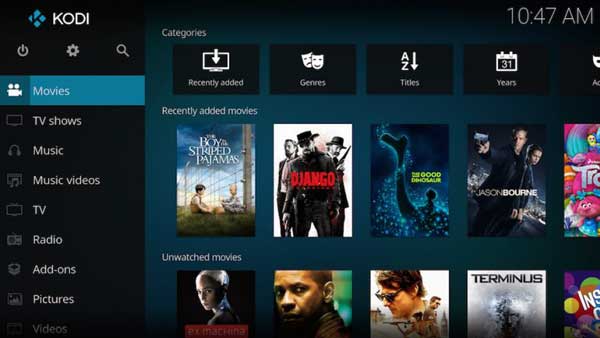 So, we have taken the time to check out more than 20 media players that seemed worthy as the best IPTV players for the Ubuntu OS and Linux system. Among them, these are the ones we can stand behind:
1. Kodi for Linux and Ubuntu
Whenever the topic of best IPTV players comes up, Kodi seems to be at the top of the list for all. And the great news is that this amazing IPTV player is available for both Ubuntu OS and Linux platforms. But what does it actually has to offer? Let's find out.
The first thing that makes this open-source media player so great is the user interface. It is highly user-friendly and easy to use. As a regular media player, it has loads of features to offer, making playing a local file and streaming media a piece of cake.
Now when it comes to acting as an internet protocol television player, this free IPTV client will work like a charm in handling the m3u URL. The installation process is pretty straightforward too. So, you will not face any issues trying to play your favorite channels on this IPTV for Linux and Ubuntu app.
2. VLC Media Player for Linux and Ubuntu
Another free and open-source media player that most users are familiar with is the VLC Media Player. It has tons of users, and they all enjoy streaming movies and other content on this free media player. But can it be your dedicated application when you want to watch live TV channels?
It surely can be! Firstly, the installation process is a breeze. In fact, you can start streaming movies and live TV channels right after you open the app. Also, you can easily integrate broadcast, stream, and IPTV content. It has a dedicated feature for m3u URLs.
Another thing that makes it a proper pick for the best IPTV player is that it has a refined interface. Both the Linux and Ubuntu versions will make it easier for you to watch and play live channels.
3. Ubuntu TV for Ubuntu and Linux
Ubuntu TV is not as old as the above apps. Even though it is a newcomer in the world of IPTV players for Linux and Ubuntu, it is still a perfect pick for the best IPTV player for watching TV channels and live TV.
The thing that makes the Ubuntu TV a great pick for the best IPTV player for Linux and Ubuntu is that it features an option that will let you easily integrate all the content you would want to watch from the live TV.
In fact, it has a dedicated search option for live TV, which we hardly see in other IPTV apps. But that is not all! You will be capable of listening to web radio ( it has tons of radio stations) and going through different channel lists. If you want to watch movies or stream them, you will have that option with Ubuntu TV as well.
4. IPTVx Player for Linux and Ubuntu
Want to check the EPG channel list and go through remote playlists anytime? The IPTVx app might be the best IPTV player for you!
As we mentioned, this IPTV player can handle EPG formats without any issues. It has a built-in EPG TV guide. However, that is not the only feature that makes it a good pick for the best IPTV player for Linux and Ubuntu.
It even has a LibVLC library, which will enable this IPTV player for Linux to play audio files through the internet connection.
Furthermore, there is a playback option, which is not that common among the IPTV players for Linux and Ubuntu. You can watch videos and channels layer with that feature. Pretty unique, right?
5. FreeTUXTV for Linux and Ubuntu
The last IPTV for Linux and Ubuntu in this list of the best IPTV applications is the FreeTUXTV player. This IPTV player for Linux and Ubuntu does a lot of things that regular players or IPTV for Linux and ubuntu can not offer.
First of all, this IPTV for Linux and Ubuntu has the option to add playlists locally. Again, that is a feature you will not find in other players. You can also stream movies, shows, broadcasted series, and even listen to radio channels by using nothing but this app.
Other than that, this IPTV for Linux and Ubuntu has a couple of unique features. It will let you record any streaming media. And the recording is pretty smooth and takes a reasonably low amount of space.
Final Words
It goes without saying that if you were to enjoy IPTV on Linux or Ubuntu, you would not have a proper experience without the best IPTV player for Linux and Ubuntu. The stream will be choppy, laggy, and not be that much lossless.
And we can assure you that you will not face any of those problems with the apps we have mentioned above.
Search
Recent Posts
Categories