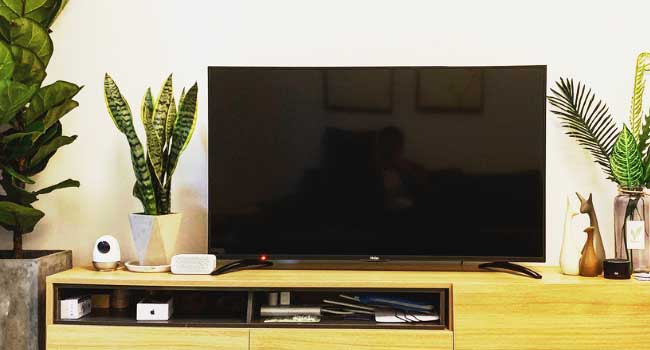 April 18, 2022
Cable TV or satellite TV service has seen a massive decline over the years, and online streaming is witnessing a rise in popularity every day. However, when the topic of online streaming comes up, you will stumble upon terms such as IPTV.
In fact, IPTV played an essential role in the significant shift from traditional TV. Popular streaming programs such as Netflix, Apple TV, Hulu, Disney+, and HBO Max would not exist without it.
Now, most of the discussions regarding the topic of what is IPTV, how does IPTV work will end with simple words, such as it is just live TV channels. However, it is much more than that. And through this article, you can learn about it all. We will take a closer look into it and deep dive into the core mechanics of IPTV services.
What Is IPTV?
At its core, IPTV stands for Internet Protocol Television. It does not work like traditional TV, and it primarily relies on an internet connection. When you opt for an IPTV service, you will get videos and TV programs that are either live or come to you on demand.
IPTV channels and IPTV service providers will deliver IPTV channels and video content through broadband internet or internet connection. Even though many will refer to digital content providers such as Netflix and Youtube, it is a bit different.
Yes, both online video platforms and an IPTV service will have pervasive and ubiquitous traits. And one can access both on multiple TV devices by having a single subscription, unlike traditional TV services. But IPTV services have their own specialty.
When you opt for one of the popular IPTV services, you will have the convenience and advantage of picking up any program you want. You can watch IPTV content at any given time and while being anywhere. All you will need is to pay the monthly subscription fee and have a broadband internet connection.
How Is IPTV Streaming Services Different from Cable or Satellite TV?
To better understand what is IPTV box and how IPTV works, let us compare it with cable TV. First of all, regular TV services will enable you to "tune in" to particular TV channels. However, you can not tune into a internet protocol TV channel if you are out of the managed networks.
On that note, the main difference between a cable TV and a satellite TV is that the first one transmits the service provider's network through cables, while the latter relies on radio waves. By cables, we are not referring to HDMI or AV cables. Instead, we are referring to coaxial cables.
Nonetheless, IPTV networks, on the other hand, will utilize Internet Protocol (IP) to deliver the TV programs to the IPTV set-top box. And as you know by now, the internet is much different from satellite and cable TV. Internet technology lets an IPTV set-top box get content through the client-server model.
Yes, that is the same model that renders websites, emails, and other internet-based services. The consumer would basically request a TV program from the provider, and the provider would deliver TV programs through the Internet Protocol-based networks instead of satellite or cable.
Unlike the standard TV connection where the television programming is in real-time, IPTV service providers will store the programming on the servers. That would allow the user to request any content at any given time through the internet protocol.
How Does IPTV Actually Work?
Different IPTV services will have different network architectures. But IPTV providers will deliver through managed IP networks. Now, when it comes to how the IPTV box works, you need to think of it as browsing through the internet. In fact, you can even think of it like traditional channel surfing.
The basic idea is that an IPTV would use the Internet Protocol, which is a transporting protocol, to deliver the requests to the viewer. When a user requests a video or TV program, the video will come from different servers. It will be divided into data packets and sent over to the set-top box through the Internet Protocol.
Generally, video servers would transmit the programs through fiber optic cable, which your preferred internet service provider utilizes, to the existing household or public internet connection. In short, shows are sent back when the requests are sent out through the Internet protocol.
IPTV Network Architecture
To further understand how IPTV works, let us look into the network architecture, which a standard IPTV provider would utilize. There are two types of architecture that a streaming service would use. The first one is centralized, while the other is distributed.
Centralized
First, let us talk about the centralized IP network model. It is relatively simple and easy to manage. All of the streaming content will be on a centralized server. And there is no need for a comprehensive content distribution system.
A centralized delivery network, otherwise known as CDN, is suitable for a network that provides reasonably small video on demand (VOD) services. It has an adequate level of edge and core bandwidth to store the digital format content and broadcast content on demand.
Distributed
On the other hand, a distributed architecture is as scalable as CDN. But, it has bandwidth usage advantages.
Distributed architecture has inherent system management features that are vital for managing a large-scale server network. For that reason, IPTV providers that plan to deploy an extensive system should consider distributed architecture right from the start.
Furthermore, distributed architecture demands sophisticated content distribution technologies. These intelligent technologies are required to effectively deliver live broadcasts and stored multimedia. Video-on-demand (VOD) service would not be smooth on a set-top box without these technologies.
Now, if your IPTV service provider is upgrading their servers from time to time, they might have started the IP television programming service with the centralized architecture. As the demand for such IPTV providers increases, they will opt for distributed architecture to further enhance the live broadcasts and video-on-demand services. That will make them ensure a smooth set-top box experience.
Hybrid IPTV
You might have heard about hybrid IPTV, a term that will come up when you want to opt for an internet protocol television service. It is the combination of a full-fledge internet protocol television service and traditional broadcast television at its core.
Whenever you feel like watching TV, you can switch to the traditional channels. And when you want to get video-on-demand, you can switch to the real-time streaming protocol, live IPTV, or live pay-per-view streaming mode.
As opposed to a traditional broadcast TV service, your video will be delivered through the public internet (OTT) or managed internet protocol television (IPTV) network. A broadcast TV service would usually rely on one network.
What Is IP Multicasting?
Another topic that will come up when you talk about internet protocol television, especially when you want your own IPTV service, is IP multicasting. The thing about live tv servers is that they carry a heavy load while fielding the requests of the clients.
When the client requests exceed the overall capacity of the server, buffering, delays, and other issues occur, which makes the end user get a poor overall experience with the video content they want to watch on the TV screen.
Well, the good side about internet protocol TV services is that they will utilize a different type of downloading process. Yes, it is IP multicasting. With this downloading process, video content will travel through small packets.
And even if the video content is requested from multiple clients, the packets will reach the end-users simultaneously. This enhances the overall experience of the live IPTV.
Different Types of Internet Protocol Television Services
Apart from just transmitting the classic TV channels to the smart TVs or set-top boxes, IPTV will generally include these interactive services:
Near VOD
It is a type of pay-per-view service for multiple users who are subscribed to the service. The nVOD service will have a content broadcasting schedule compiled beforehand and offered to the subscribers. The users will be capable of looking at the schedule and watching the content if they want to.
VOD
This service will basically provide individual delivery of video content to the subscribers. The users will be capable of watching any video at any given time if the content is available on the server.
Time-Shifted TV
The time-shifted TV service will let the subscribers view live television broadcasts later. It will offer the convenience of playing back or resuming video content.
Live Television
This service will come without or with interactivity added to the currently broadcasted TV shows.
TV on Demand
In this service, the provider will keep selected TV channels recorded. Views will have the convenience to play those channels and watch a particular part of the content at any time.
How to Get Yourself Into IPTV?
As you can see, there are a lot of advantages of getting into IPTV. No wonder why the global IPTV market has seen such a rise. However, if you want to get into the system, you will either need to purchase a set-top box or upgrade your traditional television to a smart TV.
Smart TV
The newest television models are generally smart. They are smart in the way that they have an advanced operated system, which is Android for most cases. These television models will have purpose-built modes to stream content through the internet. You will not have to purchase any additional accessories.
Set-Top Box
If you do not want to upgrade from your regular television, you can opt for a device. This device will convert the streaming signals into a format your television can actually read. The basic idea is that the device will require you to make a connection with your TV through an HDMI cable.
Then, you will need to switch to the HDMI mode on your TV to get the content the device is outputting. When it comes to setting this device up, you will need wireless internet ( some models might let you connect through ethernet), the device itself, and other devices such as tablets or smartphones to control the device and connect to the IPTV.
What Does An IPTV Broadcaster Do When Someone Selects A Program?
So, when you, as a user, select a particular program, the server will encode the video file into a format that is suitable for streaming. Then, it will encrypt the video file so only the people that are paying for the service can get access to it. Or, the server will embed advertisements into the encoded video file so that the provider does make money from offering the service for free.
Finally, the server will stream the video file through the internet to hundreds or thousands of users that are requesting it. And to provide a high-quality video-streaming or video-watching experience, the provider must have ample bandwidth. Without that, the HD videos will be choppy.
Final Words
The IPTV market has been growing ever since it came out. And now more and more people are getting into it. That said, as you now have an accurate idea of what is IPTV, how does IPTV work, you now know what you will be actually getting when you opt for the internet protocol television services.
Search
Recent Posts
Categories