April 18, 2022
Is it borderline impossible to get a flawless setup of IPTV channels and enjoy streaming in desktop operating systems?
Absolutely not! In fact, you can stream IPTV on an open-source media player, such as VLC!
Finding it hard to believe? How about you continue reading and learn how to run IPTV in VLC media player?
After that, you will understand that watching IPTV videos and adding IPTV channels using a minimalistic media player is truly a child's play.
What Is Streaming IPTV Channels?
Let me be curt and precise with details here. The IPTV (Internet Protocol Television) is an IP-based television service where you can start watching live tv, record live programs from the desired channel, and use any device like a tv box or an operating system.
For instance, BBC was once a regular tv channel that transformed into an IPTV. You can now stream it using a certain media player or other means and still experience live tv.
An IPTV provider allows you to stream many channels for smart TVs and devices (like PCs or mobile platforms) compatible with the VLC media player.
Tutorial Requirements
Very few materials are required for a successful transition to a VLC media player IPTV on a device with a screen:
A computer (any recent OS)
Decent storage (preferable 1GB and higher)
Good internet connection (it's a must-have)
IPTV service provider (you ask for assistance from an IPTV distributor)
What Is VLC Media Player?
It's an outstanding media player developed by VideoLan Project; I've been using it for years without a single problem! Many of you can relate to such an advantage, but most are unaware of the exceptional features hidden in this gem.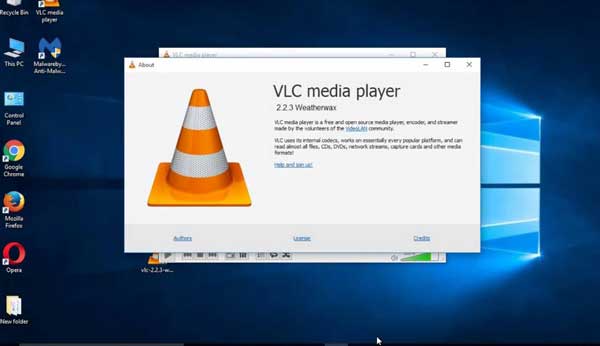 It supports all video formats (virtually any format)
Highly compatible with any OS of any device
It can resume a damaged/incomplete file downloaded via the P2P network interface
You can screen record and save
Includes VLC step (a frame by frame motion)
Converts one media format to another
Download VLC Media Player
There is no need to search for the app all over the internet. Just click on the link here to download the VLC player and enjoy your favored streaming media server.
Install VLC Media Player
This is super easy – you may have dealt with a similar process with many app/software installations. Install VLC media player and proceed with the steps given in the program box.
The box will appear once you Run the .exe file (or double-click) saved in Downloads Folder. Following the wizard and clicking Next till the installation is finished is the only task here – you can do it.
Setup IPTV on VLC Media
Now, this is how you run IPTV on VLC Media Player like a pro:
Launch or double-click the icon for the VLC media player to open.
You'll require an M3U link offered by the IPTV service; e.g., Pluto TV
Download and save the link (or the link given to you).
Open it in VLC media player.
Do you see the Media tab in the upper left corner? Click it.
Select Open Network Stream or use shortcut ctrl+N on the keyboard.
Right-click and paste the M3U link
Look below; tick the Show more options (it shows caching, it works when the internet is slow to avoid buffering).
Click Play
Use ctrl+L to open playlist; select your desired channel to watch
This is how you can stream IPTV on a VLC media player effortlessly! If you want to do it on your phone, it should have a compatible OS (android).
Install the VLC media player there and open it. Tap More shown below, select New Stream and paste the same M3U link there. That's all!
Conclusion
Now you know how to run IPTV in VLC media player – could it be any easier, right? Besides, if you are an old VLC media user, the IPTV setup for VLC gets more straightforward!
The best part is you have no need for fancy app installation or tricky settings to maneuver through. Anybody with IPTV service can try it on their PC, smart TV, or smartphone that supports the player.
So sit back and enjoy the show!
Search
Recent Posts
Categories