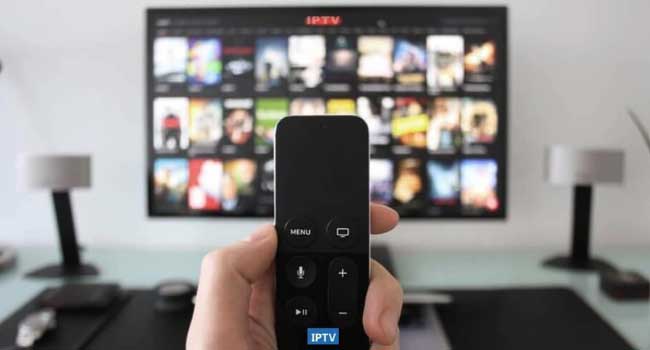 April 18, 2022
You have probably already heard about IPTV. Internet protocol television has been gaining a lot of popularity throughout the years. Seeing all of the crazes that IPTV services are making, you might want to get into the hype training. However, you probably do not know every single process of streaming IPTV content.
Well, the good news is that you will not have to look any further because you have just stumbled upon the perfect guide about IPTV for beginners. We will walk you through and fill you in regarding everything you would want to know about internet protocol television to get started. So, let us get into it, shall we?
How to Get Started with IPTV Streaming?
Opting for the best IPTV services is the first half of the story. The rest will depend on you setting up the streaming device and setting things up. And these are the steps that you would need to follow for that: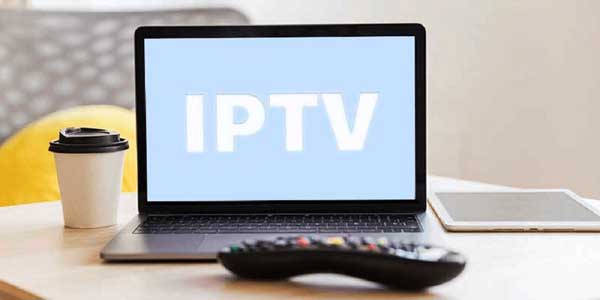 Step 1: Check the Device Compatibility
Most are still rocking traditional TV, which can only understand the signal of cable TV or satellite TV services. The thing about these TVs is that they will not be capable of working with an IPTV service. You need to understand that cable TV signals and ITPV service signals are a lot different.
In other words, you will need a middle man for enjoying the TV channels that your IPTV provider will offer. Most IPTV services will hook you up with set-top boxes for the IPTV setup. However, we would recommend getting an Android TV box.
There are countless Android TV boxes in the market. And if you are wondering what an Android TV box is, it will basically bridge the gap between a cable box TV and a modern TV. Think of the Android box as the nucleus of your IPTV setup.
The Android TV box will have a processor and other required hardware to run the Android TV OS at its core. This Android TV box will provide you with apps to run different media and enjoy IPTV streams. In short, the Android box will make your TV smart.
Now, Nvidia Shield is pretty popular when it comes to the Android box. It is better than average TV boxes, and it can ensure a good streaming experience. Some Nvidia Shield models will even come with a gaming controller. And as you will have complete access to the Google Play Store, installing IPTV apps will not be an issue.
On that note, most of the IPTV providers will install the IPTV application on your Nvidia Shield if it is not available in the store. So, if you can not find the specified IPTV app, you will not have to worry too much.
Step 2: Download the Right IPTV app
We have already talked a bit about IPTV App. However, there is much more to talk about. An IPTV box, whether it is a set-top box or an Android TV box, will need the IPTV app for IPTV streaming.
Just like IPTV boxes, there are loads of options in the store. But you to pick the right one by keeping your preferred IPTV service in mind.
The basic is to select an app that supports both the m3u and EPG formats. Do note that some of the live TV applications will not work with the m3u link. Now, what is an m3u link? The IPTV provider or the internet service provider will usually provide the users with this m3u link from the server.
This link will create a strong and better connection between the IPTV subscription app and the IPTV box. In other words, you can watch IPTV content by facing little to no issues if you can get this link working on your Smart TV box. EPG URL works kind of in the same way as well.
Nonetheless, most IPTV playlists will require these two to work. Without these two, you can not watch live TV channels on your IPTV box.
Step 3: Order an IPTV Subscription for the Right IPTV Service Provider
As you know by now, IPTV stands for internet protocol television. And usually, the internet service provider would offer the IPTV subscription. However, you can opt for another IPTV subscription if you want to. In fact, there are IPTV services that will offer TV channels totally free.
However, the IPTV subscription that does not require you to for streaming content will usually come with embedded ads. The ads on the television channels are how IPTV provider makes their money to keep operating smoothly. Also, you might not get the entire IPTV playlists on such an IPTV media player or app.
Now, when it comes to choosing the right paid IPTV subscription, you need to keep a couple of things in mind. For example, check how many channels are available for live streams. Consider whether the live programs have the live channels that you would want to watch regularly or not.
Some of the IPTV subscriptions will have dedicated sports packages. You will want to opt for such a TV programs package if you are a sports head. Also, many will provide video on demand (VOD) services, which will make the experience of watching TV through IPTV much more enjoyable experience.
On that note, if you are opting for a service that comes with your internet connection, it will be mostly working on private networks. Those might offer customization features and allow you to get tons of high-definition channels. Also, you might even get a real IP address, which generally ensures a fast internet connection.
Step 4: Set the m3u Link from the Internet Television Provider
It goes without saying that IPTV does not work like a satellite dish service. You will need to do a couple of things to enjoy the live TV channels. After you opt for the IPTV subscription, you will receive something called the m3u link.
This link will make you officially connected with the internet protocol television and allow you to enjoy the live TV channels that the service has to bring to the table. Some services might provide you with a TV guide. That TV guide will talk all about how to use the link. But if it does not, these are the steps you would need to follow:
Open the IPTV app on your IPTV box
You will stumble upon add playlist screen at the very beginning; click on it
The next screen will ask to you add the internet protocol TV URL
You can manually type in the link that your provider has offered or copy and paste it
Click the next button and select done
The app should start processing the URL, and you should be capable of seeing all of the high-definition channels that the provider offers
Step 5: Get a VPN
Getting a virtual private network is totally optional, but we highly recommend it. VPN will protect your privacy while you are roaming online and viewing the IPTV programs.
If you opt for a good VPN, it will hide your IP address and make you untraceable. This can come in handy if you do not want to watch too many adverts on the free services.
Additionally, some IPTV apps will make some TV shows region-specific. And you might not be capable of viewing them normally from your region. Well, VPN can help in that regard. Just check which region the show is available in and use the VPN to tune into that region. The show will now be totally viewable.
Another thing that makes VPN handy is that it can prevent throttling. It can prevent your ISP or Wi-Fi provider from throttling your speed or bandwidth. In other words, with a VPN, you can actually get a boost in terms of streaming the IPTV.
On that note, in many of the regions, IPTV is blocked. For example, the UK. And if you happen to be reading this guide from such regions, you should definitely opt for a VPN. It will enable you to unlock what IPTV has to offer.
What Should I Do to Fix Buffering or Slow Streams?
Are you getting constant buffering? Not being capable of watching live shows on the internet? Well, we have some tips for you!
First of all, you need to check whether your router has advanced features such as QoS. These advanced features will enable the router to prioritize video content. And if you can set it up correctly, you will optimize your connection for streaming the IPTV.
Secondly, if your box is far away from the route, you should move it close to the other route. Also, moving your router closers to the box will do the trick. However, you are most likely to be restricted for the length of the power adapter cable. In that case, opt for an aftermarket adapter that comes with lengthier cables.
Another thing that you could do is contact your internet provider. Some of these pesky services will throttle the video streaming traffic without even telling you. Ask them if there is any throttle on your package or not. And if they do not remove the throttle, you need to opt for a VPN. It can solve the speed throttle issue.
Frequently Asked Questions
1. Is IPTV legal?
As for the USA, IPTV is totally legal. If you rely on a provider that has all of the certifications and made proper negotiations with the content provider, you will be consuming media legally. On the other hand, if your IPTV provider is sketchy and does not comply with the copyright laws, you will be infringing the laws.
2. How many TV programs does IPTV have?
It will vary from one service to another. Some might have 1000 plus, while some will be capped at 100. So, it is always a good idea to check the list before opting for an IPTV service.
Final Words
As you can see from this guide of IPTV for beginners, getting started with IPTV is not as hard as many think. You will just need to go through a couple of steps, and you will be all good to enjoy the shows and programs the services have to bring to the table.
Search
Recent Posts
Categories